Add Credit Card Payment
AlphaPay's Store QR Code and Online API now support Credit Card payments. Through our all-in-one service, you can integrate all payment methods in one go.
Key Highlights
SECURED - Integrated payment terminals typically incorporate encryption technology and secure authentication to ensure the security of the payment process and the protection of customer information.
CONVENIENT - Whether you operate an online or physical store, you can integrate all payment methods such as Credit Card, WeChat Pay, Alipay, and UnionPay by one activation with us.
SUPPORTIVE - Get in touch with our team on 7/24 for any assistance
REPORTING - we provide features for transaction records and reporting, facilitating sales analysis and accounting records for merchants anytime, anywhere
How to Active Credit Card Payment
To contact AlphaPay and request to activate this service, you can do so by using one of the following methods:
Dashboard: Login to Dashboard > Account > Business Details > Payment Products, select Credit/Debit Card, and Apply.

Email: info@alphapay.com
Customer Support Phone: 1-855-937-7888
When contacting AlphaPay, it is recommended to provide clear and detailed information and our customer service team will contact you to provide specific information regarding the process, fees, technical requirements, and other details related to activating this service.
Add Credit Card Payment Method to Store QR Code
Login to Dashboard
Go to Products > Store QR Code >Payment Page Settings
Select Payment Methods, Choose Credit Card, and Save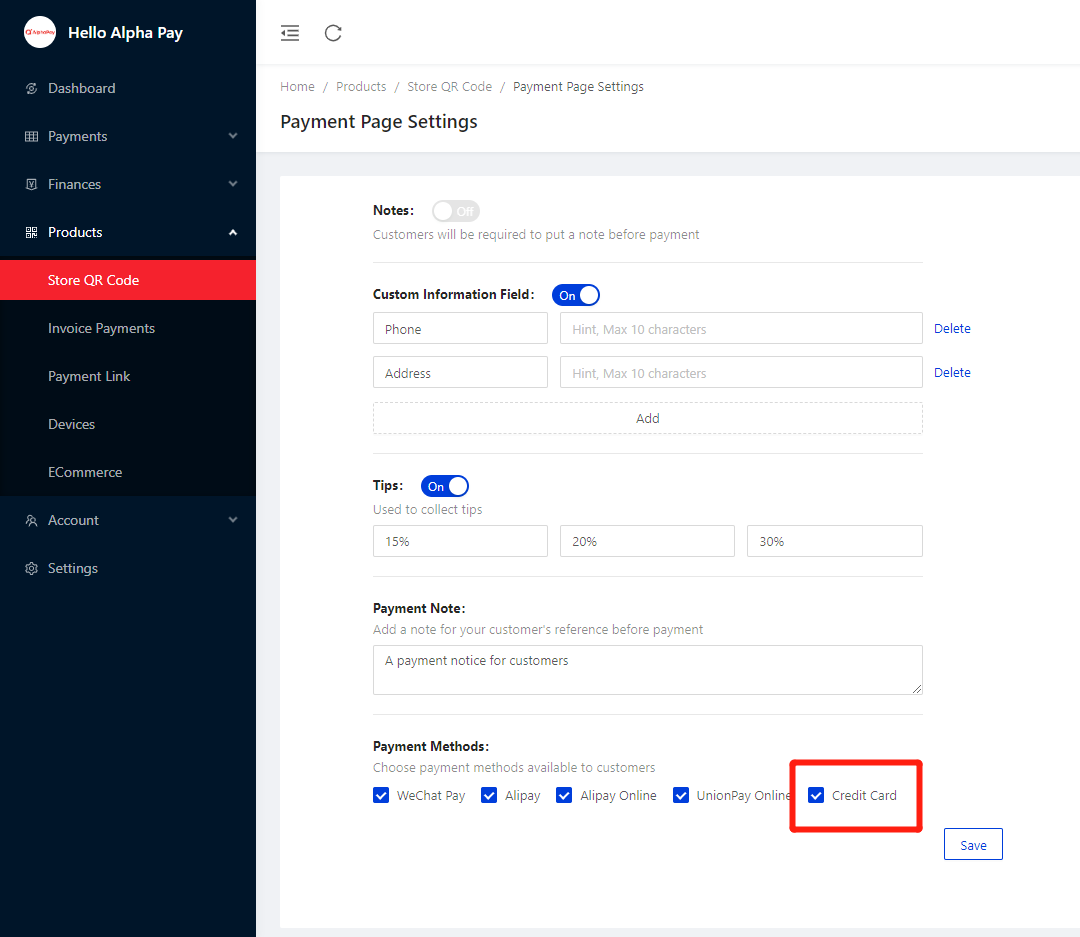 How to Use
In-Store Payment
The customer scans the store's QR Code and enters the amount and other user information.
After confirming the amount, the customer selects the payment method.
After entering user and card information, the customer confirms the payment.
The merchant receives a notification of successful payment, and the customer can choose to generate an electronic receipt.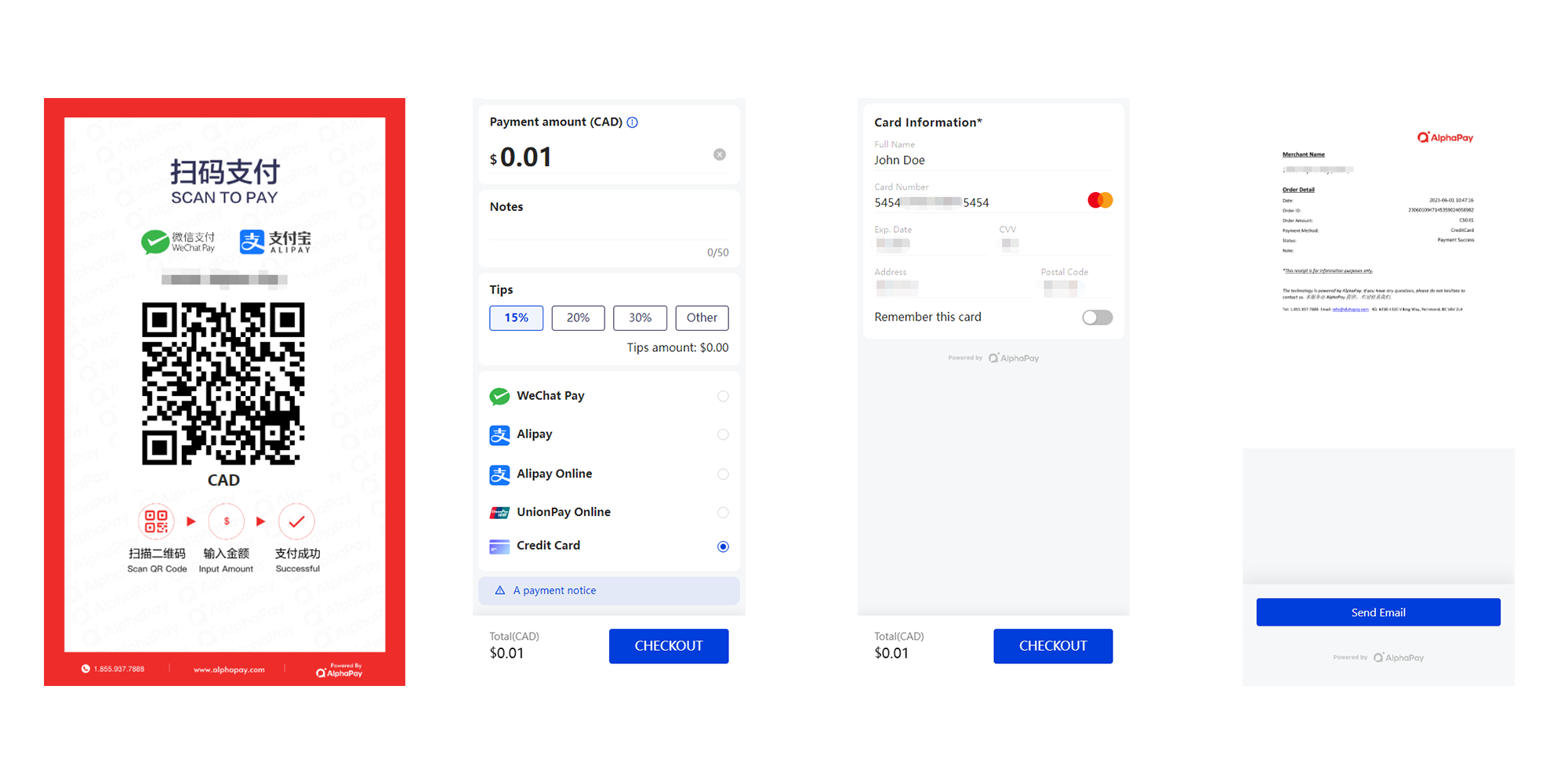 Online Payment API
https://apidoc.alphapay.com/open-api/en/


For further information regarding our credit card payment channel, our customer service team will be more than happy to provide you with comprehensive assistance!